Epic Cycles is devoted to producing electric bikes as a fantastic green transportation option that is faster than walking and less expensive than most other types of transit. This means that e-bikes produced by Epic Cycles are affordable, fast, comfortable, and environmentally safe.
Best Electric Bike Companies in Canada

As North America's largest electric bike brand, Rad Power Bikes is constantly redefining the way people and goods move with a dedicated team that designs e-bikes that can be used for anything and are affordable.
Save Big On These Limited Time Offers

Although Pedego believes in excellence and quality (a belief backed up by the manufacture of high-quality bikes), they place a much higher premium on people. With Pedego, you have a company that stands for you!

Biktrix is devoted to manufacturing electric bicycles that are affordable yet exhibit high performance. Bikes that are more convenient, more efficient and more affordable option.
Epic Cycles are a Canadian electric bicycle manufacturer that deals in the innovative production of high-quality electric bikes. The company's office is located in Toronto, Ontario.
Epic Cycles is dedicated to producing only the highest-quality electric bicycles designed to satisfy customer need for faster speeds and reduced charging times. In order to ensure customers' continued access to the best cutting-edge technology and best safety practices, Epic Cycles continually invests in improved production and design. Apart from providing e-bike options, Epic Cycles also produces excellent electric scooters.
But beyond just providing high-quality, speed-optimized electric bicycles and scooters, they also have excellent customer relations. Epic Cycles believes in prioritizing customer satisfaction above every other thing. This is also why they are constantly improving and revolutionizing e-bike ideas to provide consumers with a more efficient and exhilarating electric bicycle.
E-bikes Styles
Epic Cycles has different types of electric bicycles for sale. These e-bike categories include:
Off-road Electric Bikes
City Electric Bikes
Cargo and Utility Electric Bikes
Folding Electric Bikes
Step-Thru Electric Bikes
Epic Cycles boasts an extensive product line consisting of fast and eco-friendly e-bikes. This ensures you have an effective and convenient transportation option that is perfect for commuting to work, getting around town, and even taking countryside rides. This article discusses three of the best e-bike options Epic Cycles offers.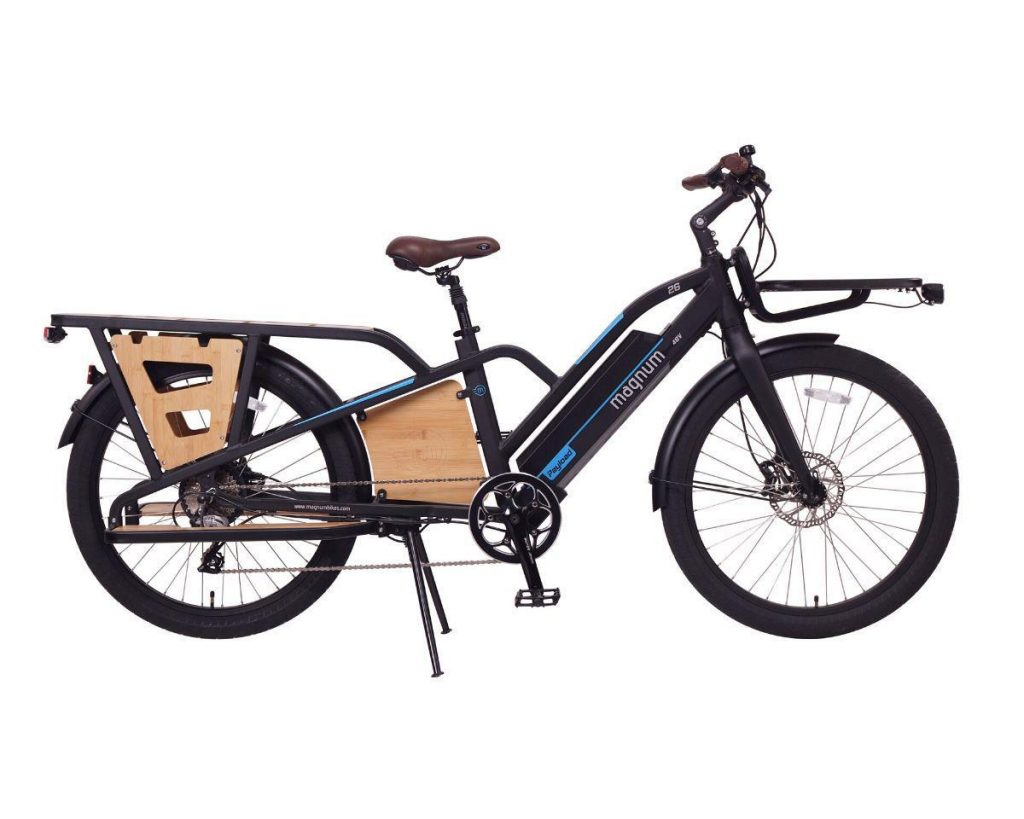 Many e-bikes claim to be "utility" bikes but rarely will you find one expertly designed for that exact purpose. The Magnum Payload is a heavy-duty electric bicycle capable of easily transporting rider and cargo. This e-bike is the ideal representation of a utility bicycle.
Key Features
500W Motor
13Ah, 17.5Ah and 21Ah  Battery Options
Pedal Assist
Trigger Throttle
Head and Taillights
Double legged kickstand
Step-thru frame
Rigid alloy fork
350lbs weight capacity.
Wheel size: 26″ x 1.75″
Tektro Hydraulic disc brakes
Pros
The e-bike 500W motor ensures you have all the speed you might want or need in an electric utility bicycle.
The three different battery options mean you can travel an estimated range of 40-120 km (depending on load and road type/condition)
Headlight and rear light contribute added security, particularly in dark conditions.
The electric bike has an extended rear deck that makes it perfect for carrying and transporting load.
The aluminum alloy step-thru bicycle frame makes the bicycle strong and durable. It also makes it easy to get on or off the bike.
The e-bike's double-legged kickstand makes it possible to safely load the bike properly without fear of the bike falling.
The e-bike's 350 lbs weight capacity means the bike is suitable for use for almost anyone. It also means that you can safely use the bicycle for your shopping runs.
The Magnum Payload also has a pedal-assist feature that allows for comfortable riding.
Cons
The bike only has one motor.
The 350 lbs weight limit means it may still be unsuitable for people who weigh more than 350 lbs.
Cost
The Magnum Payload is currently valued at $3,650, a more than fair price for such a powerful and useful e-bike.
The Stromer ST5 Suspension Fork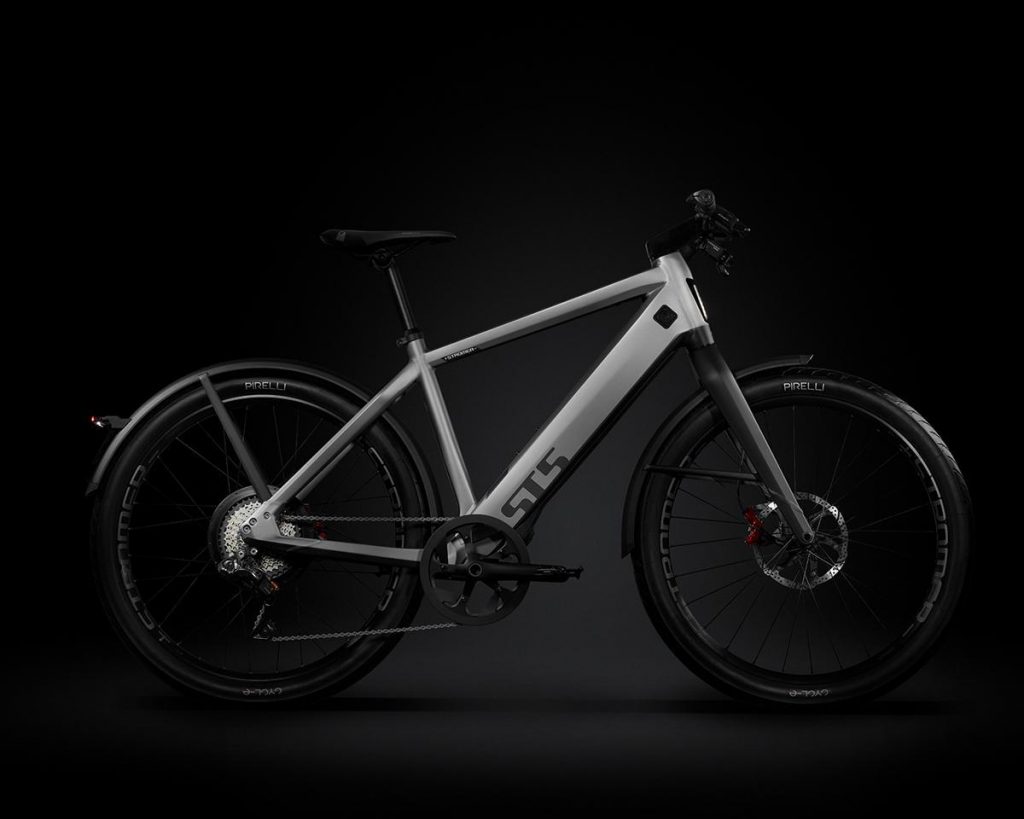 The Stromer ST5 Suspension Fork is one of the best electric bicycles on the market. Its sleek, ergonomic design, intelligent technological integrations and powerful motor all contribute towards a fast yet very comfortable riding experience for users.
Key Features
Keyless Bluetooth startup
850W Motor
500Wh – 983Wh 48V Ejectable Li-NCM Battery
Bluetooth Connectivity
Pedal Assist
App integration
Front and rear lights (Supernova M99 lights)
Integrated Horn
Integrated Handlebar
27.5″ Wheel Size
Two Sizes
4 Piston front and 4 pistons rear Brake Design
Pros
The electric bicycle's 850W motors place it as one of the fastest bikes on the market, capable of speeds up to 45 Km/Hr.
The different battery types ensure the bike can move distances of 90 – 108 km on a single charge!
The wireless Bluetooth Connectivity can be used to conduct a keyless start. You can link the bike to its mobile app.
Supernova M99 headlights and taillights contribute to improved safety of riders, especially in dark conditions.
The Integrated Horn is also an added safety feature.
The e-bike's efficient brake design ensures you can easily stop it at any point you want.
There are two e-bike sizes, which means most individuals of considerable size should find one perfect for them.
There is also a pedal-assist feature available for improved rider convenience.
Cons
Only one motor
Quite costly
No step-thru design, which means getting on and off the bike might be pretty challenging for some people.
Cost
The Stromer ST5 Suspension Fork is currently valued at $13,999. A two-year warranty also covers the e-bike.
The BlueRev Moto81 M-750 Turbo Dual Motor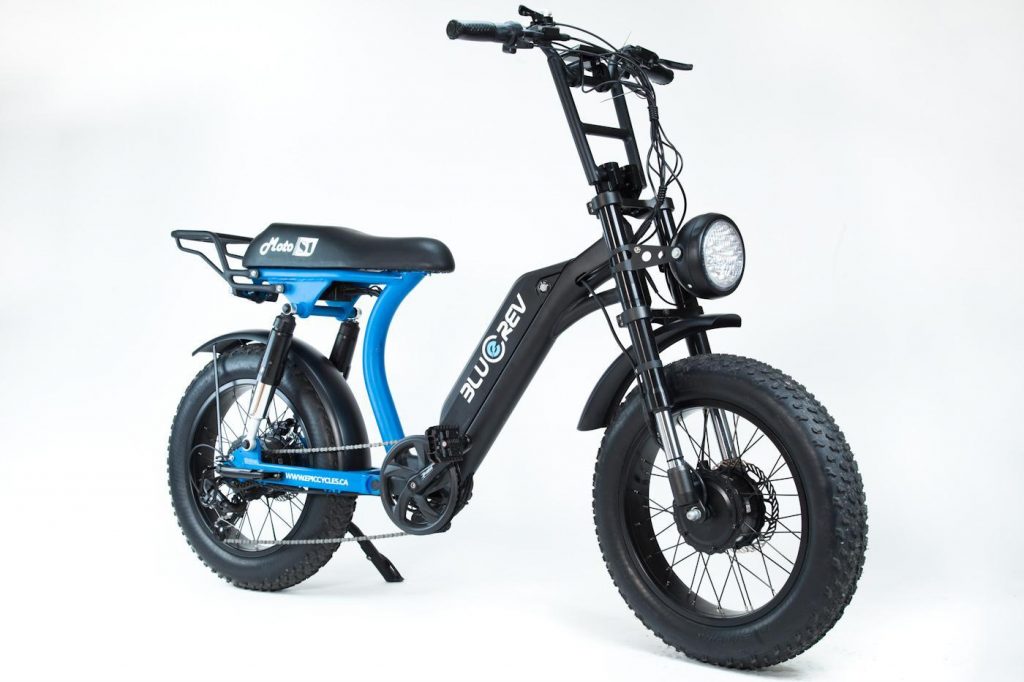 Few e-bikes are as suitable for day-to-day commuting around Canada as the BlueRev Moto81 M-750 Turbo Dual Motor. As the name suggests, this e-bike utilizes dual-turbo motors to ensure an optimal riding experience for users.
Key Features
Dual 750W Motors
Front and Rear Wheel Drive
Long Banana Seat
17.5Ah Lithium-ion Battery 
200 kg/441 lbs Weight capacity
Passenger Foot Pegs
LCD Control Display
LED Front Light
Integrated Rear Light
Step-thru frame 
Disk Brakes
Suspension Forks
Aluminum alloy Suspension Fork
Pros
The Dual 750W motors coupled with three motor settings (Front-wheel drive, rear-wheel drive and two-wheel drive) ensure you will always have more than sufficient power and speed. 
LED front light and integrated rear light ensure safety, especially in dark conditions.
17.5Ah battery allows the e-bike to be able to travel between 50 – 80 km on a single charge
The e-bike's tyres and suspension fork ensure that off-road riding will be comfortable for riders.
The step-thru frame makes getting on and off the e-bike easy and convenient.
LCD allows riders to monitor the e-bike's battery levels easily. 
High-quality disk brakes make sure you will be able to swiftly and easily stop the bike.
The bike's somewhat compact design makes it suitable for daily commuting. 
The Banana Seat design and passenger footpegs ensure a passenger can be carried comfortably with this bike.
200kg Load Capacity is quite large, making the e-bike perfect for individuals of considerable size and running errands.
Cons
No Bluetooth or app connectivity
If speed is what you need, there are faster e-bikes on the market
There are also e-bikes with stronger batteries.
Cost
The BlueRev Moto81 M-750 Turbo Dual Motor is currently valued at $3,799.00. This makes it one of the cheapest, high-performance e-bikes on the market.
Electric bicycles produced by Epic Cycles are high-performance and excellently designed. So if you're in the market for FAST and EFFICIENT e-bikes, then you should consider going through their product list. You should find exactly what you need here.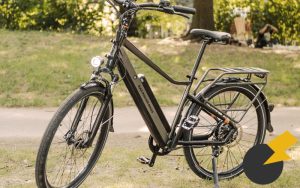 Best Electric Bike Companies in Canada Take It To The Road Electric road bikes have become increasingly popular in Canada,
Read More »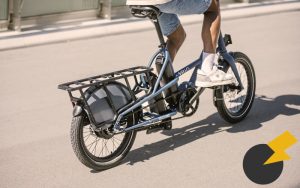 Best Electric Bike Companies in Canada Cargo Bikes Compared To Utility Bikes Cargo bikes and utility bikes are two types
Read More »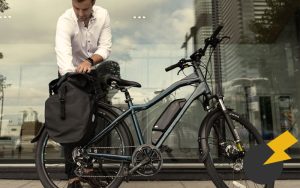 Picture this: you're cruising along a mountain road with the blowing wind in your hair and the sunlight on your
Read More »