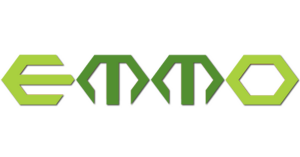 Emmo Inc. is all about providing greener and better high-quality riding solutions for users. Emmo believes that to create a better, "greener" future; people should have access to high-quality, gasoline-free mobility solutions.
Best Electric Bike Companies in Canada

As North America's largest electric bike brand, Rad Power Bikes is constantly redefining the way people and goods move with a dedicated team that designs e-bikes that can be used for anything and are affordable.
Save Big On These Limited Time Offers

Although Pedego believes in excellence and quality (a belief backed up by the manufacture of high-quality bikes), they place a much higher premium on people. With Pedego, you have a company that stands for you!

Biktrix is devoted to manufacturing electric bicycles that are affordable yet exhibit high performance. Bikes that are more convenient, more efficient and more affordable option.
Emmo Inc. is a Canadian company dedicated to building a more sustainable future via the provision and supply of high-performance e-bikes at competitive prices. Emmo has consistently produced and supplied innovatively designed e-bikes to give users the most enjoyable riding experience. Emmo is primarily based in Toronto, Canada, but they have several service centers all over Canada. This ensures that you will still have access to excellently designed and affordable electric bikes no matter where you are in Canada.
However, with Emmo, you have access to more than just well-designed, high-performance electric bikes. Emmo Inc. also offers on-site and off-site repair services. So if you need to service or fix anything in your e-bike, you will have access to the best repair services possible! In addition, with an Emmo e-bike, you don't need a license or insurance, and you definitely do not need gasoline/fuel!
Emmo offers several mobility options such as electric bikes, electric motorcycles, electric scooter bikes, and mobility scooters.
E-bikes Styles
Emmo offers a diverse range of electric bike types to meet the demands and budgets of all Canadian clients. These e-bike categories include:
Off-road Electric Bikes
City Electric Bikes
Cargo and Utility Electric Bikes
Cruiser Electric Bikes
Foldable Electric Bikes
Emmo offers a large selection of high-quality and high-performance e-bike models that are perfect for enjoying a greener and more elegant urban riding experience. This extensive product line features notable e-bike mentions like the elegant Emmo Electric Bicycle F7 and the vintage Emmo Electric Bicycle VGO.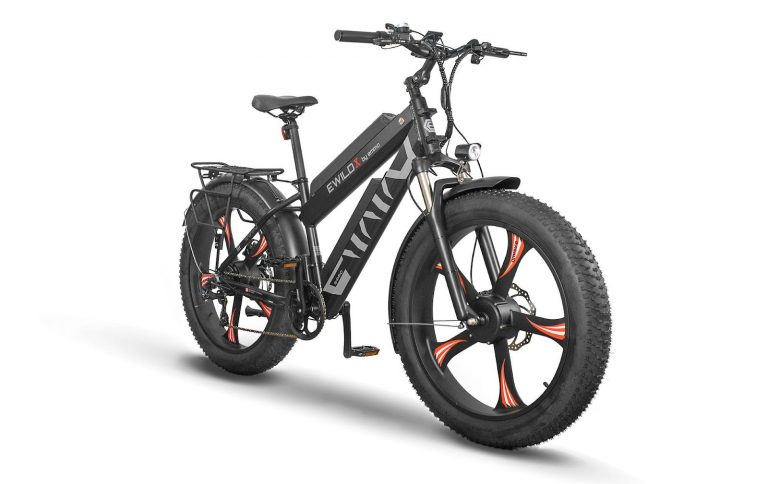 The Emmo E-Wild X is THE premium all-terrain fat bike. Most e-bikes are equipped with just one powerful motor and battery. However, the Emmo E-Wild X takes performance to the next level with its dual motor and removable design. Suppose you have been searching for the perfect e-bike that will give you an incredible off-road riding experience while simultaneously ensuring excellent urban performance. In that case, you really can't do better than this e-bike.
Key Features
Dual 48V Batteries
Adjustable Suspension Fork
7 Speed Gear
Frame-Mounted Single Side Kickstand
LED Headlight and Rear Flasher
Electric Horn
Load Capacity 150kg (330.7lb)
Dual 500W Motor
Travel Range: 80 km (48V/14Ah + 14Ah lithium); 100 km (48V/14Ah + 21Ah lithium); 120 km (48V/21Ah + 21Ah lithium); Up to 240 km with power-assist*
5 levels of Pedal-Assist
Thumb Throttle Power
Backlighted LCD Display
Built-in USB port
Hydraulic Disc Brakes
Colour: Black and White
Pros
The Emmo E-Wild X is a high-quality bike that combines design expertise and cutting-edge technology to deliver a bike with outstanding performance and features.
This bike sports a perfectly designed aluminum alloy frame and suspension to ensure it is a great blend of durability and capability.
The dual high-performance 500W motors ensure you have all the power you need to easily climb hills and enjoy a very comfortable ride irrespective of road type or condition.
The e-bike's two Samsung 48V lithium batteries allow for longer travel times. They are detachable.
The built-in USB port ensures you can charge your devices while riding
The hydraulic brakes make stoping the e-bike at any point easy and seamless.
there are five degrees of pedal-assist
The backlit LCD shows you all the information you need, such as the speed and pedal-assist mode. Error codes are also displayed.
The LED headlight, rear flasher and electric horn are features that contribute to improved safety.
The 330lb load capacity makes the bike perfect for even individuals of considerable size.
The bike also has 5 levels of pedal assist for a comfortable riding experience.
Cons
The bike's design does not really give much room for customization.
Cost
The Emmo E-Wild X is currently valued at a range of $3999 to $4799, depending on the battery specifications desired. There is, however, a $137.95/month payment plan offered by a third party. Emmo also provides a 1-year warranty on new bikes. Note that freight and PDI may apply.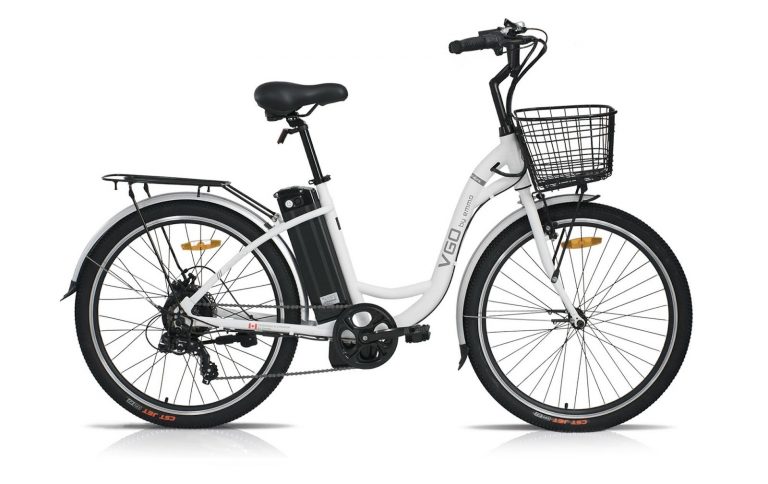 The Emmo Vgo B is the perfect utility e-bike. Its step-thru frame design and adjustable seat make sure you can comfortably run errands with it. Its practical design makes it an ideal mobility option for day-to-day commuting.
Key Features
Step-thru Frame Design
Adjustable Seat: make the bike fit you better.
Removable 36V Lithium Battery
26-inch wheel
3 Level of Pedal Assist + Twist Throttle
500W Motor
Mechanical Disk Brake
115kg/250lbs Weight Capacity
Backlight LCD Display
7-speed Gear
Colour: Black and white 
Pros
The step-thru frame design makes it easy to get on/off the bike.
The bike can travel long distances on a single charge thanks to its 36V lithium battery.
You can adjust the seat to suit your preference to maximize comfort while riding.
The bike's three levels of pedal assist help to make sure users enjoy a very comfortable riding experience.
High-performance 500W motor supplies all the power and performance you will need for smooth riding.
The backlight LCD allows users to be able to monitor battery and power assist levels.
The bike also has a front basket and rear rack to store items.
Cons
It only has one motor.
250lb load capacity means it may not be the best option for individuals of considerable size. 
Cost
The Emmo Vgo B is currently valued at between $1799 and $2349. There is also a finance plan option of $62.06/month. Emmo offers a 1-year warranty on new bikes. However, note that freight and PDI may apply.
Emmo Foldable Electric Bicycle - F7 S2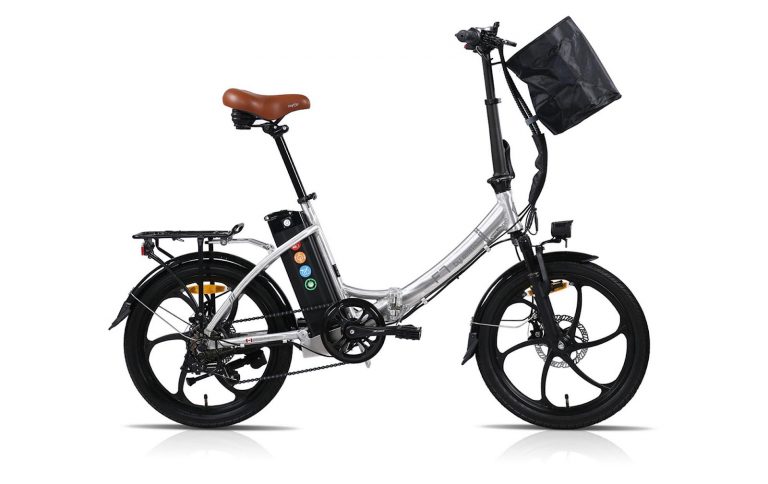 Simplistic foldable design, step-thru frame, 6 gears, really what's not to like about the Emmo Foldable Electric Bicycle – F7 S2
Key Features
Foldable Design 
Step-Through Design: Safer and more convenient to get on/off.
Mag Rim Design: 
Multiple drive modes 
6-Gear Pedalling
Key Ignition Lock and Battery Lock
Front & Rear disc brake
LED Headlight
350W Motor
120kg/265lb load capacity
Backlight LCD
Colours: Silver, Red and White
Pros
This e-bike is designed to be highly durable
Multiple drive modes and 7-speed gear ensure users have sufficient power and speed.
The front tires have shock absorbers to allow for smooth rides no matter the road condition
Foldable design means the bike can easily fold into a suitcase.
The backlight LCD enables users to be able to monitor battery and power assist levels.
Ignition and battery lock both contribute to safety.
>The LED headlight also contributes to safety and improved visibility.
Cons
There are e-bikes with better/stronger motor than the 350W this bike offers
It only has one motor
265lb load capacity means this might not be the best option for individuals of considerable size
Cost
The Emmo Foldable Electric Bicycle – F7 S2 is currently valued at a range of $1749 – $2199. There is a $60.33/month payment plan option available. Also, note that freight and PDI may apply.
What you get from Emmo electric bikes is a perfect blend of quality and affordability. There are also several dealer shops available all over Canada, so you won't have to stress about finding one. If you're not sure a bike will be perfect for you, you could ask for test rides or recommendations at your local dealership.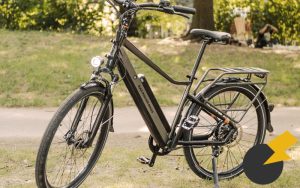 Best Electric Bike Companies in Canada Take It To The Road Electric road bikes have become increasingly popular in Canada,
Read More »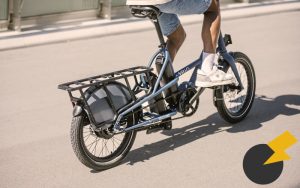 Best Electric Bike Companies in Canada Cargo Bikes Compared To Utility Bikes Cargo bikes and utility bikes are two types
Read More »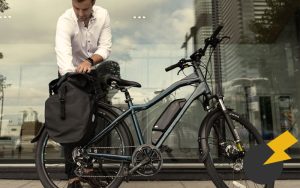 Picture this: you're cruising along a mountain road with the blowing wind in your hair and the sunlight on your
Read More »